You can hire Beach Wheelchairs from the following places:
Please note !!! All the links below were correct at the time of posting, but it would be best to contact the councils concerned direct to check availability for any particular dates. Beach Easy Wheelchairs Limited as a company do not rent out wheelchairs, we only sell new ones direct from our website.
Weston Super Mare Council
WESTON-SUPER-MARE OFFERS FREE USE OF A SPECIAL BEACH WHEEL-CHAIR
A specially and professionally adapted wheelchair is now available for visitors and tourists to use on the beach from the Visitor Information Centre that is based in the Tropicana building half way along the beach and near to ramps that allow beach ac-cess from the Promenade.
Due to the generosity of the Axentis Michael Charitable Trust and Weston Hos-picecare who have donated the wheelchair to the Weston-Super-Mare Town Coun-cil's Visitor Information Centre, people can now push wheel-chair bound visitors on the sand with very little difficulty.
.
Pushers are required as it's a little tricky to manhandle the wheels in the usual way. The wheelchair is not self-propelling as the regular wheels have been replaced with pneumatic balloon style wheels so that wheeling it on the beach is more comfortable.
The chair is supplied with a strap but does not have a head support. The maximum weight is 22 stone (308 lbs). Children should be at least 3' (92cm) tall to fit in the chair.
Caroline Darlington, Tourism Manager for Visit Weston-super-Mare, says "We are thrilled to be able to offer this life experience to people who have not previously been able to enjoy a stroll on our lovely beach. We receive many inquiries about beach access so we're thrilled to bits that we can offer this service. It's the only sand-going wheelchair available for free hire in all of Somerset, so we truly hope it will give pleasure to all who use it".
Hire of the wheelchair is free, subject to terms and conditions, and donations are welcomed towards the Mayor's charity, Weston-super-Mare Foodbank. A donations box can be found in the Visitor Information Centre. Staff in the Visitor Information Centre will be pleased to look after your traditional wheelchair whilst you have our beach wheelchair out on loan.
It is recommended that you book the wheelchair in advance to avoid disappointment by telephoning:
01934 88 88 77.
Loan Agreement
Weston-super-Mare Visitor Information Centre – Loan Agreement for Beach Wheelchair
The Tropicana Building, Marine Parade, Weston-super-Mare, BS23 1BE
Tel: 01934 88 88 77 E: vic@wsm-tc.gov.uk
HIRE PERIOD: 2 hours from: _____ to _____ DATE ________________
DEPOSIT £30 CASH/CARD
IDENTIFICATION __________________________________________________
HIRER'S NAME __________________________________________________
ADDRESS DOOR NUMBER______ POSTCODE __________________
The beach wheelchair is the property of Weston-super-Mare Town Council's Visitor Information Centre and must be returned undamaged and in good condition to the above address at the end of the loan agreement dates. It must not be taken outside Weston-super-Mare beach area except between the collection and drop off point , i.e. The Visitor Information Centre, address as above. It is fully insured under public liability but is not insured against theft or damage. It is supplied to the above person in accordance with the manufacturer's recommendations. Your deposit will not be refunded if the above equipment is not returned undamaged and in good condition to the above address at the end of the loan period.
You must comply with the instructions and safety precautions supplied with this agreement and shown overleaf and on www.visit-westonsupermare.com Your signature below confirms that you have read and understood the terms.
Your signature below confirms that you are eligible for zero-rate VAT in accordance with North Somerset Council's guidelines and VAT Notes 701/7/94.
Privacy Notice: Weston-super-Mare Town Council is the Data Controller under the new data protection law and will use the information you provide on this form solely in order to hire you the above equipment. We will keep your data for up to three years. The legal basis for processing this data is that it is necessary for the perfor-mance of a public task. Our contact details for any queries, are The Tourism Manag-er, Grove House, Grove Park, Weston-super-Mare BS23 2QJ, Telephone 01934 632567 Email: admin@wsm-tc.gov.uk
Individuals have a number of rights under data protection law, including the right to request their information. You also have a right to make a complaint about our han-dling of your personal data to the Information Commissioner's Office https://ico.org.uk/
SIGNATURE _______________________________ DATE ____________
Beach Easy Wheelchair Instructions
Basic Safety Rules
It is very important that the Borrower/s are confident in the use of the Beach Wheel-chair and thoroughly familiarise themselves with their safe operation before the be-ginning of the loan.
a. This wheelchair must be used under the supervision of an able bodied adult at all times. It is not designed for self-propelling and therefore has no brakes.
b. The manufacturer's recommended maximum weight is 22 stone (308lbs) and minimum height is 3ft tall.
c. Do not step on the footrest during transfer as this could cause the wheelchair to tip. Raise the armrests, entering and exiting the chair from the side only.
d. Do not use the armrests during transfer.
e. Know your own limitations in terms of strength and endurance before at-tempting any manoeuvres.
f. Do not submerge the wheelchair in water.
g. When in hot weather, remember to use a sunscreen or umbrella to avoid sunburn. Also, the wheelchair frame can become hot..
h. Do not allow children to stand on the bar at the back of the wheelchair.
i. The wheelchair is designed for use on the beach, where it is much easier to control than on hard surfaces. Its use on pavements should therefore be re-stricted to travelling to and from the Visitor Information Centre and the beach.
j. Please ensure that the safety strap is placed comfortably around the user, clipped in and is used at all times.
Beach Safety
Please take heed of all warning signs along the beach, there is no lifeguard on duty.
Do not "chase the tide line". Due to our status of having the 2nd highest tide in the world, the sea does retreat a long distance when the tide is out. There is dangerous quick-sand and sinking mud. When the tide is in, the sinking mud is not exposed.
Contact us on 01934 88 88 77 if you have any difficulty. First Aid is available here also, on the same number.
Beach Wheelchairs in Pembrokeshire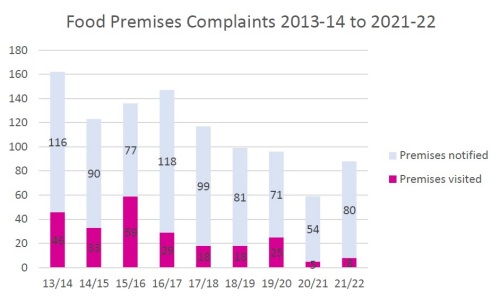 Pembrokeshire County Council is committed to improving its facilities so as to make all our services more accessible to disabled people. As part of this commitment beach wheelchairs were introduced to Pembrokeshire in 2006 in a joint initiative between the Pembrokeshire Access Groupand the County Council.
These all terrain wheelchairs are extensively used by visitors and local people who had previously found it difficult to access our wonderful beaches. They are also used by local schools for outings to the beach, farm trips and so on.
The two original beach wheelchairs which are located at Saundersfoot Habour have now been suplemented by additional chairs specially designed for children provided by P.O.P.S.Y (Parents of Partially Sighted and Blind Yougsters). The Pembrokeshire Coast National ParkAuthority (PCNPA) has also provided more beach wheelchairs at various locations around the County. (see below)
A small returnable deposite together with a £3 fee per session to cover maintenence is all that is required to hire beach wheelchair and a session can last from half an hour to half a day. (the fee is the same)

They are available for hire at a number of outlets around the County enabling people to gain access to some of our finest beaches.
Where to find beach wheelchairs:
Broad Haven
Haven Sports Surf Shop, Marine Road, Tel: (01437) 781354
Email: info@havensports.co.uk
Pembrokeshire
Physically Impaired People of Pembrokeshire (PIPPA); PIPPA Hire Centre, Bridgend Square, Haverfordwest Tel: (01437) 760999
Email: www.pippa-pembs.org.uk
Saundersfoot Beach
Tourist Information Office, The Harbour, Saundersfoot SA69 9HE Tel: (01834) 813672
Email: saundersfoot.tic@pembrokeshire.gov.uk
South Beach, Tenby
Bourne Leisure, Reception Team, Kiln Park, Tenby Tel: (01834) 844121
Email: sue.james@bourne-leisure.co.uk
Newport Sands
Newport Surf Life Saving Association. Tel: (01239) 820866
Whitesands Beach, St Davids
Whitesands Sunlounger and Deck Chair Service Tel: (01437) 720692
Email: www.pentigilistdavids.co.uk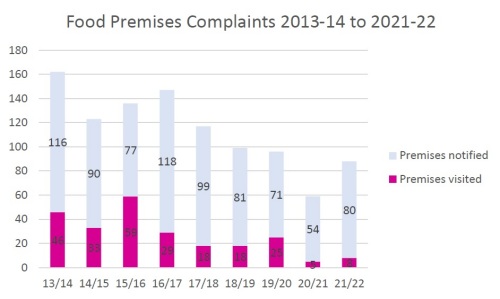 For more information contact / I gael rhagor o wybodaeth cysylltwch â
Alan Hunt
Access Officer
County Hall
Freemens Way
Haverfordwest
SA61 1TP
Tel: 01437 764551
Sand Chairs in Cornwall
Image courtesy of Geoff Squibb, LRPS, Disability Cornwall.
Cornwall Council work closely with Disability Cornwall and a diverse range of coastal business in providing all-terrian wheelchairs, also known as sand chairs, for the public to use on a number of beaches in Cornwall.
The all-terrain wheelchairs have been designed for outdoor use and have large inflatable wheels which allow them to roll over sand and pebbles with remarkable ease giving a comfortable and safe ride. This has allowed those with mobility problems the pleasure and freedom to access and enjoy Cornwalls beaches where they may have found it more difficult in the past.
The all-terrain wheelchairs are not suitable for all beaches as some are too steep, remote and dangerous for the chairs to be used on. Cornwall Council have worked closely with Disability Cornwall in assessing which beaches are suitable and have them distributed along the Cornish coastline as indicated in the table below. It is advised that you contact the hire outlet beforehand to ensure that the sand chair is available.
The following sand chairs are provided through a partnership with Cornwall Council and Disability Cornwall.
| Nearest Main Town | Beach | Contact |
| --- | --- | --- |
| Bude | Summerleaze and Crooklets | Summerleaze Beach Office. Telephone: 01288 352 226 |
| Falmouth | Gyllyngvase | Gyllyngvase Beach Cafe. Telephone: 01326 312 884 |
| Newquay | Fistral | Fistral Surf Hire Shop. Telephone: 01637 850 584 |
| Newquay | Towan | Blue Reef Aquarium. Telephone: 01637 878 134 |
| Padstow | Harlyn | Harlyn Surf School. Telephone: 01841 520 233 |
| Padstow | Treyarnon | Youth Hostel Association. Telephone: 0845 371 9664 |
| Redruth | Portreath | West Cornwall Adventure. Telephone: 07837 634 861 |
| St Ives | Porthminster | Porthminster Beach Cafe. Telephone: 01736 795 352 |
| Wadebridge | Polzeath | Wavehunters Surf School. Telephone: 01208 880 617 |
The sand chairs in the following table are also available to hire in Cornwall.
| Nearest Main Town | Beach | Contacts |
| --- | --- | --- |
| Looe | Town | Looe Town Trust. Telephone: 01503 263 709 |
| Penzance | Marazion and St. Michaels Mount | Godolphin Arms. Telephone: 01736 710 202 |
| Peranporth | Perranporth | Parranporth Gardens. Telephones: 0845 664 30630 |
| St Marys (Isles Of Scilly) | Porthcressa | Town Hall. Telephone: 01720 422 537 |
Beach Wheelchairs
Great Yarmouth has two brand new specially designed beach wheelchairs for 2014 with large pneumatic wheels which just slide over sand so that you can all* enjoy the beach.

Whether it's a lazy day on the sand, or a brisk stroll along the beach in spring or autumn with the dog, come and hire a beach wheelchair from the Tourist Information Centre so that everyone in the family can enjoy the sand.

Pushers are required as it's a little tricky to manhandle the wheels in the usual way, however users of our beach wheelchairs last year were delighted to be able to get on the sand without having to be dug out again and several commented that it had been years since they had been able to go on the beach in a more traditional wheelchair.

*Please note that you must be able to transfer yourself from your usual wheelchair onto a beach wheelchair as unfortunately we do not have a hoist available. The chairs are supplied with a chest strap but do not have a head support. The maximum weight is 22 stone (308 lbs). Children should be at least 3' (92cm) tall to fit in the chair.

Staff in the Tourist Information Centre will be pleased to look after your traditional wheelchair whilst you have a beach wheelchair out on loan.

If you'd like to make sure that we've got a beach wheelchair spare for you to use, just give us a call on 01493 846346 and we'll make sure one is ready and waiting for you! No charge is made for this free service, all we require is a refundable deposit (please read our hire terms & conditions).

Fore more useful information about accommodation or attractions suitable for wheelchair users please use our search facility below
Brighton and Hove City Council
The Seafront Office has two all-terrain beach wheelchairs available for hire.
bookings can be made up to one week in advance, or you can request a chair on the day of your visit
booking slots are a maximum of two hours, so everyone can use them,
proof of ID will be required when collecting the chair
on collection, you will also be required to complete a booking form, pay a £25 refundable deposit, and sign a consent form
your wheelchair can be stored safely while you use the all-terrain chair
basic safety rules must be followed when using the chair, which we will go through with you be when you hire the chair
Please contact the Seafront Office if you expect your collection time to be delayed by more than 15 minutes. Your booking may be cancelled if you don't tell us.
Please note that the Seafront Office do not have a hoist avaliable to transfer from chair to chair. Please contact the Seafront officefor any further information and we will be happy to help.
Sutherland Shire Council
Beaches can be difficult to access for people with disabilities, especially those who are wheelchair users or who have limited mobility. The beach wheelchair provides people with the freedom to enjoy the sand and the surf without any accessibility challenges.
Sutherland Shire Council has a modern beach wheelchair that is available for community use. It is available free of charge for short-term loans and can be taken on the sand and in the water. Bookings are necessary.
The chair is available seven days a week from 8am to 4pm in summer and 10am to 2pm in winter.
If you would like to borrow the wheelchair, contact the Cronulla Lifeguard office on (02) 9544 5399.
For the safety and convenience of users and other beachgoers, some conditions apply to the use of the wheelchair. These include:
The beach wheelchair can only be used at Cronulla Beach (South Cronulla).
The beach wheelchair can only be booked during times when lifeguards are on duty.
The maximum length of booking is for four hours per person.
A carer must be present at all times.
The lifeguard on duty will determine appropriate weather conditions for use.
The user/carer has the responsibility to look after the chair at all times.
The user and/or carer must read and sign the use policy before the beach wheelchair can be used.
The user/carer must return the beach wheelchair to the storage facility and inform the lifeguard that it has been returned.
Gosford City Council's beaches is now easier for people with a physical disability with a beach wheelchair available at every surf club.
Beach Wheelchair Locations
There are now beach wheelchairs available at the following beaches
Avoca Beach
Copacabana
Killcare
MacMasters
Ocean Beach
Terrigal
Umina
Wamberal
How to access our Beach Wheelchairs
Contact the local surf club to book a beach wheelchair.
Call Surf Life Saving Central Coast on 02 4353 0299 if you require contact details for the individual surf clubs.
East Lindsey


We have four Beach Wheelchairs which allows everyone to join in and access the beach.
As the wheels on the chairs are not self propelling, you will need someone to push you.
Whilst you are enjoying our beautiful beaches the staff at the various locations will be pleased to look after your wheelchair.
You can use the wheelchairs Free of Charge, we only ask for a £20 deposit which is refundable when the wheelchair is returned undamaged.
Beach Wheelchair Locations
Skegness Tourist Information & Box Office. Tel: 0845 6740505
Mablethorpe Beach Chalet Office. Tel: 01507 473641 (May – September)
Sutton on Sea Beach Chalet Office. Tel: 01507 443765 (May – September)
Seacroft Mobility Mablethorpe. Tel: 01507 473500 (September – May)